Quality, Health, Safety, Security & Environment

Naval Inland Navigation likes clear objectives. We are the holder of ISO certificates ISO 9001:2015, ISO 14001:2015 and of a silver EcoVadis certificate.
We set a continuous audit of these certificates to challenge ourselves in execution.

Naval Inland Navigation attaches great importance to the management system and the book of quality we use. Both on board and in the office it counts as a guide for our employees.


Continuously perfecting this system, complying with the TMSA (Tanker Management and Self Assessment) rules and scoring flawless on the EBIS (European Barge Inspection Scheme) are standards we want to measure ourselves by.

Safety, health, environment and quality are core notions in our organisation en we strive to always answer to the strictest norms in this regard.
We continuously strive for optimisation, and constantly challenge our internals through external audits. The outcome of these audits is automatically transferred to points of action and each employee in our organisation is expected to implement these, so the desired improvement can be reached.

From the perspective of being socially responsible on a corporate level, Naval has participated with the EcoVadis label and we are proud to announce we have been awarded the silver medal. As to improve the monitoring of the latest environmental requirements ISO 14004:2015 has been achieved through Bureau Veritas.
In 2022 NAVAL opted to invest in a validated CESNI nautical navigation simulator, which shall be used for audits, training of personnel and incident investigations.
As an organisation, we are very attentive towards the impact we have on the environment. We continuously investigate how we as a company, can realize lower emissions. This is why our employees drive hybrid cars, we use ECO logic office supplies, and in the second quarter of 2017, we'll move we moved our offices to an energy-neutral building with a green roof. 

We continuously challenge ourselves to improve, not only in our services, but also towards society.
 Our people bring in the business and as an organisation we maximally involve them. Each input is valued to make improvements to processes. The well-being of our people, their "happiness at work" is of utmost importance and directly leads to the well-being of our organisation. The barges in NAVAL NAVIGATION fleet which have a Green Award are listed in our fleet list.

A few times a year NAVAL INLAND NAVIGATION organizes captain meetings, during which QHSSE topics are prominently on the agenda. This to underline the importance thereof. Sharing information, giving and receiving training in combination with reviewing the QHSSE results are key.
We continuously invest a lot of resources and time to attain the zero incident policy we strive for. Weekly communication between the QHSSE responsible and the management, monthly safety meetings with the entire office, and monthly reports of the QHSSE responsible towards the barge owner exists to keep focus on this topic.


To facilitate this, software was developed that makes continuous follow up possible, eases communication with the barges, and simplifies a strict follow up. This system will constantly be improved and have data added to it, with the sole purpose of avoiding incidents.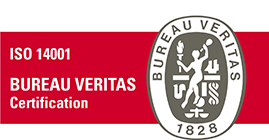 Holder of ISO 9001:2015, ISO 14001:2015 and the silver Ecovadis label.